Direct to garment printing or DTG Printing, is a process of printing on clothing using modified inkjet technology (just like your printer at home but fancier) DTG printing applies specialized textile inks directly into the fibers of the clothing that is being printed.
Over the last ten years, the resolution (precision) of direct to garment printers has increased dramatically. This means that DTG prints can look as good or better than traditional apparel printing processes, such as screen printing. You can't feel the design on the garment, like in screen printing, since the design is printed into the fabric of the apparel.
At the same time, the cost to set up direct to garment printers has decreased – which means DTG printing has become more accessible and affordable than many traditional printing methods.
Technologically, direct to garment printing offers great advantages over traditional printing, such as live computer previews of prints, and running multiple printers from one computer. The amount of time & labor involved with DTG is significantly lower than traditional methods. It's easy to print full color, intricately detailed prints either in volume or one at a time. This makes low volume orders easy to fulfill and
frees up time to print more orders and keeps DTG pricing quite competitive.
Disadvantages/ limitations of dtg
Even with all the cost and time benefits, there are a few setbacks to DTG printing. In order for a printed design to look correct on dark materials, a white underlayer must be printed before color is applied. Many DTG printers do not print white ink on the garment before applying colored inks, which means your design may not look as good on dark garments than light garments. The biggest issue that may happen is that the shirt moves a little and so you can see a think white line around the design which is the white underlayer. DTG inks are also a little more expensive than traditional printing inks. Direct to Garment printing takes less time to set up than traditional screen printing; however, the printing process itself takes longer per item. Unlike screen printing, where the setup takes the longest and the printing itself is relatively quick, there are no real price or time discounts when using DTG printing in volume.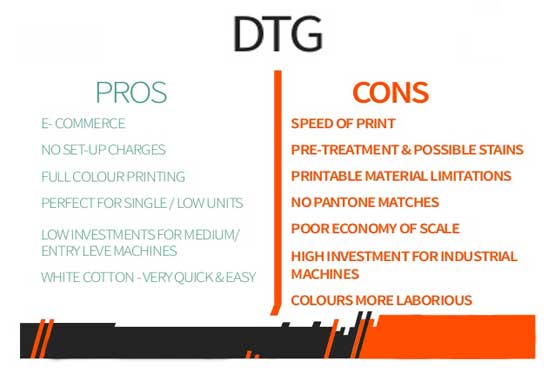 is dtg printing eco-friendly?
Yes. In most applications, the inks used in DTG printing are generally water based, pigmented inks that are naturally sourced and environmentally friendly. At L.A. Dtg Printing we use water-based inks.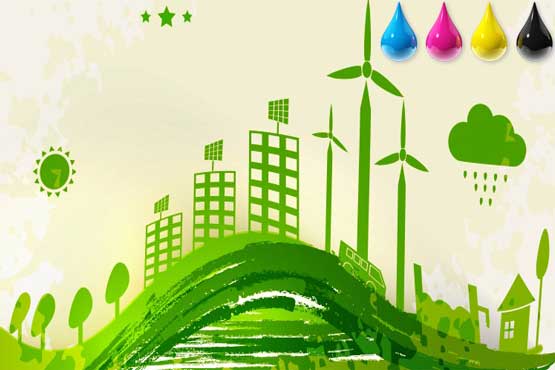 DTG printing is a relatively new technology (within the last 15 or so years.) Direct to garment printing was introduced around 1996 at a trade show in Tampa, Florida. In 1998, Brother, Intl. began to develop proprietary DTG printers, beta testing them until 2003, with a first showing at an Atlantic City, NJ trade show in 2005.
The technology is now commonplace, and many DTG printers are used as t-shirt fulfillment solutions for decorated apparel companies around the globe to sell t-shirts.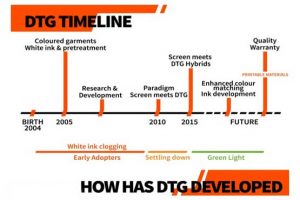 how well dtg hold up over multiple washes?
DTG prints will remain just as bright and soft and won't crack when properly cared for. Follow our guide to t-shirt care to avoid cracking or fading.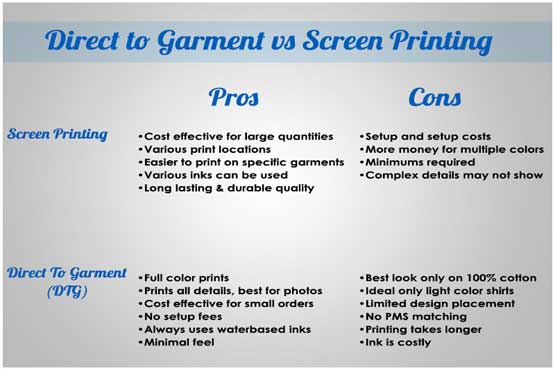 who manufactures dtg PRINTERS?
There are several leading brands manufacturing DTG printers. Brother, Anajet, Veloci-Jet, Kornit, and M&R are among the leading brands developing DTG printer technologies. DTG printers can range from around $11,000 to $200,000, depending on their level of sophistication.